I build Websites that are
Stunning
Powerful
Strategic
Converting
I help you get more sales, clients and position them as an expert with their strategically built website
I am Ali Raza - a Web Designer based in Gujrat, working globally!
I'm here to help entrepreneurs like you boost sales and attract more clients through your website. You can focus on growing your business while leaving all the technicalities and website hassle to an expert like me.
I'm here to help you get more leads and sales through your website. Let's achieve your goals together.
I specialize in creating stunning, strategic, and powerful websites specifically for entrepreneurs who are creative, driven, unconventional, and deeply committed to serving others. If you're looking for a professional website that saves you from tech overwhelm, you're in the right place. Join my community of satisfied and happy customers and let's transform your online presence together!
Turn your business dreams into reality with a beautiful, strategic, and powerful website that attracts more clients. Let's work together to build the business you've always dreamed of.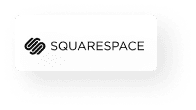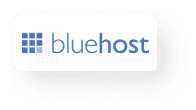 Attention, hardworking entrepreneurs! I share your passion and understand the challenges you face in running and making an impact with your business. As a small web design business owner, it pains me to see you grappling with an underperforming website. Let's transform your online presence into a powerful tool that drives tangible results and propels your business forward.
No More "How to Build a Website" Searches: Collaborate with Me for a Business-Boosting Site!
📌I'm not your average designer who jumps into a project without any insight. I make it a priority to comprehend your business objectives and vision, ensuring a personalized and effective website design tailored to your needs.
📌Unlike other designers, I don't just create a pretty website and call it a day. I take the time to get to know you and your business, crafting a site that resonates with your customers and ultimately drives sales.
📌 I Build Lasting Relationships with My Clients - Bringing Fun, Enthusiasm, and Attention to Every Detail!
Grow your business with a website designed by m
When you quit DIY-ing your website and put your trust in me to build a conversion and UX focused website here's what you can expect:
📌 Your inbox starts flooding with leads and sales notifications exponentially even when you are asleep.
📌 You don't have to worry about any tech challenges as they come up because you always have access to an expert who understands your business and what you're trying to achieve.
📌 You will look more professional, industry leader and have an edge over your competitors. You will have a clear branding, traffic and website strategy. Your customers will start to recognise you and buy from you.
You're great at what you do. Does your website tell that story?
You know you need a professional website to attract your ideal clients, sell out your services, and create the wildly successful business of your dreams.
But you have no idea where to start, or you've got a hot mess DIY project on your hands and you're all over it. You need an expert to make the design process simple and painless, with a beautiful, converting, and easy-to-update website just for you.
We'll Go Through These 4 Easy Steps
1 - Understanding Your Business
This is the phase where I dive deep into your business and get to know you. Before I can properly design your high-performing website, I need to understand you, your pain-points, and your audience and brand.
2 - Developing a strategy
In this step, I will come up with a website style and content strategy. I will create a content architecture and show you the best way to achieve your websites strategic goals be it sales, signups, or contact form fill-ups etc.
I take what I've learned about you and craft a captivating website that's tailored to meet your businesses' specific needs. Besides, I will make sure to position you as an industry leader while keeping things aesthetically pleasing and easy for your customers.
4 - Development and launch
Once you're happy and content with the look and feel of your website, I will proceed to building it. I will make sure everything is optimized to follow modern web practices, such as speed, security and reliability. and of course it'll look and work best on any device.
After I've completed the build and double checked everything alongside your approval, it's time to launch your website. I will personally be available to celebrate and cheers you at the launch of your business site. Besides, I will also provide you short and easy training videos on how you can add content to your website or make minor updates yourself.
The stats speak for themselves
I work with global clients and have worked extensively on design projects. Also my satisfaction rate is highest in the freelance design industry. Theses stats are approximate and tracked from June 2019 to August 2021.
What My Clients Have To Say
"I want to thank Ali for working with his team to create, design, develop and brand a wonderful website for my business. He is an experienced website designer with a strong purpose to help small business owners create a great website. I have always been able to contact him easily and he has completed all tasks even ahead of schedule. He really puts a lot of effort into what he does and strives to create a beautiful and well converted website. We still work together and he will be developing my company's future website projects as well."
just wanted to give a shout out to my friend @AliRaza for helping me create my website, i have no time invest building my own. I connected with @Aliraza who builds sites and i must say he was easy to work with , stay in touch with and easy to talk to and very easy to communicate how I wanted my site I sent him all the info we did a few zoom calls and once finished I was more than happy even a few changes and he was always eager to help me. so in general I would highly recommend his services and im always open to helping individuals start there own business and pursue there dreams!
Hello from Italy, Its is beautiful and interesting to work with Ali Raza, he provided a lot of insights on planning and them building our company website. and we also worked for couple of my clients websites. it has been all very smooth communication was very great and always available and helpful to guide us throughout the process. It was a nice experience working with Ali, I highly recommend Ali for any website design work!
Ali Raza completely redesigned and revitalised our website and were incredibly supportive and patient throughout. It was a challenging job, having to take into account our statutory duty to display information and our need to be accessible to all members of the public – alongside our own desire to create a site that was professional and attractive. Ali and his team managed these challenges professionally, quickly and with an eye for creativity. We would highly recommend Ali Raza and are very grateful for their work.
I've helped my clients grow their coaching business with their website, and I can help you, too.